| Mitsubishi Materials Corporation | JSA Certifigate of Certification |
Mitsubishi Materials Corporation is one of the major non-ferrous metal companies in Japan.
Mitsubishi Materials Corporation has grown up as an intergrated non-ferrous metal products manufacturer, engaged in mining, smelting, and metal fabricating, and has grown into the fields of nuclear energy, geothermal energy, newer metals, aluminum metal working, anti-pollution equipment and industrial machines. Mitsubishi Materials Corporation's goals are to benefit society through new technology and innovative products. Many of mankind's dreams have been realized by employing advances in the science and technology of metallic materials in such fields as space conquest and deep sea research.
In 1944 Okegawa Plant was constructed at Okegawa City, Saitama Prefecture, and it began production of special copper alloys such as Arms Bronze, a special aluminum bronze. Development and production were expanded into various other copper alloys.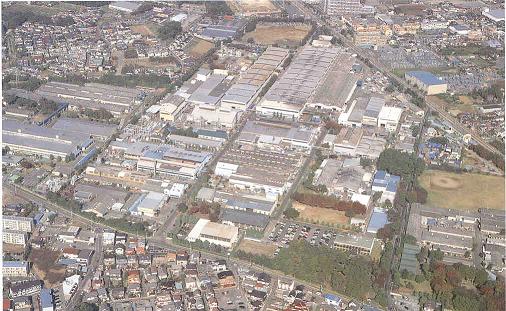 Special efforts were made in the research, development and production of nickel, cobalt, and iron base "high performance alloys" for heat, corrosion, and wear resistance. These alloys are well known in industry as Hastelloy, Mitsubishi hard facing alloy, and MA (Mitsubishi Alloy) alloys. The Okegawa Plant also has developed strong capabilities in titanium alloys, as wrought products and as castings, especially for aircraft applications.
Recent industrial developments have increased requirements for improved materials. Okegawa Plant has met our customers' requirements for strict quality control, and has continued a strong R & D effort in advancing metal technologies and new products.
With our many production and fabrication capabilities, Okegawa Plant has become a unique non-ferrous metal pant, well-known to the world's manufacturers of aircraft, automobiles, chemical plant equipment, and other applications demanding special alloys.